In addition to the Trust Fund and Technical Assistance & Training, MINDSOURCE is consistently engaged in special initiatives related to enhancing the support of individuals with brain injury in Colorado. Two of these initiatives are highlighted below:
FEDERAL GRANT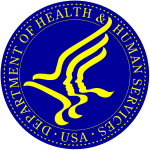 In 2014 MINDSOURCE was awarded a four-year grant from the US Department of Health and Human Services, Administration for Community Living (ACL), TBI Program. This grant has three primary foci:
Screening for lifetime history of and impairment related to TBI in the criminal justice setting
Referral to the Brain Injury Alliance of Colorado (BIAC) for case management and brain injury support
Training and capacity building
To accomplish these objectives, MINDSOURCE is partnering with the Brain Injury Alliance of CO, the University of Denver, the University of CO, the Department of Judicial and different criminal justice agencies and settings, including county jails, probation, problem solving courts, and Division of Youth Services (DYS).
Data from this ACL grant project indicate that 45% inmates and probationers screen positive for lifetime history of brain injury (using a validated modified screening tool to target those likely to require support). Of those who screen positive for lifetime history, 75% also screen positive for gross neuropsychological impairment. Individuals who screened positive for both lifetime history and gross impairment are referred to BIAC for case management support. Additionally, a significant finding with this work is that 86% of those screened endorse a co-occurring behavioral health condition.
---
HARD TO SERVE
BACKGROUND
The Brain Injury Collaborative, Brain Injury Alliance of Colorado (BIAC), and MINDSOURCE – Brain Injury Network (formerly CO Brain Injury Program), began to identify what appeared to be a growing concern and need related to individuals with complex medical, and/or behavioral health needs experiencing significant challenges in accessing mental health (both long-term and acute) services. To better understand this need, MINDSOURCE funded a study conducted by Kone Consulting. The following key questions guided this study:
What is the current infrastructure in place to support individuals with brain injury?
Which Coloradans with brain injury are experiencing difficulties accessing the services they need?
Where are the current gaps in services and what contributes to these barriers?
What best/promising practices can inform recommendations?
While initially it was thought that this study would be narrow in scope and focus on only long-term residential and behavioral health concerns "hard to place", it became apparent that the issues/concerns for individuals with complex needs stretch beyond that and therefore the study shifted to focus more broadly to encompass; education, vocation, medical, and behavioral health.
KEY FINDINGS
There is no standardized screening and identification protocol to identify brain injury
Providers need better training on the symptoms of brain injury to avoid differential diagnosis for individuals
Complexity associated with treating brain injury and co-occurring conditions creates access limitations
Holistic care coordination generally does not exist for people with brain injury
Affordable housing and appropriate residential facilities remain an unmet need
Long term employment services are limited for people with brain injury
KEY RECOMMENDATIONS
Develop, implement, evaluate, and disseminate a best practice protocol for screening, identification, and assessment of brain injury statewide
Support providers and educators by increasing the availability of brain injury specialist to consult and train across systems
Remove remaining barriers to accessing behavioral health services
Increase efforts to coordinate care over time and across continuum of needs
Integrate peer support into the brain injury and employment services
Expand supported employment for people with brain injury
NEXT STEPS
In the next two months, MINDSOURCE will partner with BIAC to develop a strategic plan based on the findings and recommendations. Recommendations will be prioritized based upon high impact, high feasibility. This plan will be finalized with input from stakeholders such as the Collaborative.
CO Brain Injury Program Hard to Serve Report August 2017 (PDF)
CO Brain Injury Program Hard to Serve Study Report Appendix August 2017 (PDF)
---
If you are interested in learning more about what we can provide, or are interested in requesting technical assistance & training or want to partner with MINDSOURCE please contact us.