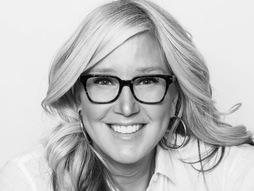 Brain injury innovations and advancements happen when key partners come together with commitment and dedication. MINDSOURCE is fortunate to have a nearly 12-year partnership with Dr. Kim Gorgens — a full-time Clinical Professor in the Graduate School of Professional Psychology at the University of Denver.
"The ways that Kim has contributed over the years has led to significant results benefiting the brain injury community. Colorado is a leader in brain injury thanks in part to Kim's tireless efforts and due to her leadership and vision," said Judy Dettmer, MINDSOURCE director.
Some of the key accomplishments involving Dr. Gorgens include:
In 2011, she was part of the BI Legislative Collaborative to draft and support the concussion law for the State of Colorado.  Senate Bill 40 – the Jake Snakenberg Youth Concussion Act which requires coaches of all youth sports to complete annual concussion education. If a coach suspects that a youth athlete has suffered a concussion the coach must immediately remove the athlete from play and the child cannot return to practice or play until cleared by a licensed health care provider. Jake Snakenberg was a freshman football player at Grandview High School. He likely sustained a concussion in a game the week prior, however, he did not fully understand that he had experienced a concussion and he did not report his symptoms to anyone. One week later, Jake took a typical hit in a game, collapsed on the field and never regained consciousness. Jake passed away from "Second Impact Syndrome" on September 19, 2004.
From August 2009 through August of 2011, Dr. Gorgens chaired the Colorado Traumatic Brain Injury Trust Fund Board of Directors and she served on that board from 2007 through 2013.
During the 2014-2018 Administration for Community Living Traumatic Brain Injury Implementation Grant, MINDSOURCE contracted with DU where Dr. Gorgens directed student-led, clinical neuropsychological screening assessments of over nearly 1000 inmates and/or probationers to quantify cognitive deficits related to brain injury.
Dr. Gorgens manages a portfolio of TBI-related research and has lectured extensively on those issues (including a 2010 TED talk on youth sports concussion, a 2018 TEDxMileHigh talk on brain injuries in jail, several NPR spots and an interview on CNN with Anderson Cooper). Check out videos of her talks here:
2010 Ted Talk on Youth and Sports Concussion 
2018 Brain Injury within Criminal Justice Populations
Dr. Gorgens is currently serving on the board of the American Board of Rehabilitation Psychology as Vice President and is an elected Council Representative for the American Psychological Association.